Mobile Direct Store Delivery Software
Mobile direct store delivery software to modernize your delivery operations & boost productivity
---
In today's competitive business marketplace, delivery businesses are moving beyond simply squeezing costs out of the business process towards increasing visibility and responsiveness to marketplace demands.
To remain competitive, your technology must facilitate sales growth, provide inventory controls, help reduce out-of-stocks, optimize the route sales rep's efficiency and increase speed to market with new products. Additionally, the ability to react to discreet customizations based upon customer buying patterns, seasonality and other factors are crucial. This responsiveness, real-time visibility and flexibility of the apps will empower your business to flourish in the current economic climate.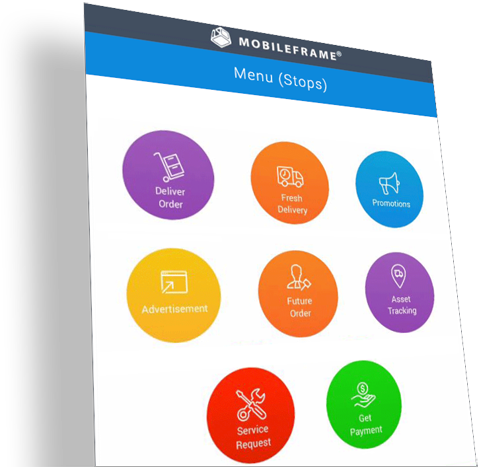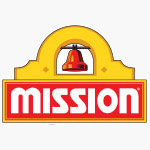 "We evaluated many software solutions, but found most of them were far too expensive and didn't include the features that a large workforce needs. No other offering even came close to what MobileFrame offers and none gave us the ability to deploy new apps so quickly. And most importantly, MobileFrame gives us the control we need to make app changes on-the-fly as the business demands it."
-- Rene Diaz, Mission Foods CIO
Check out the Mission Foods Case Study for more info
Photographs & real-time web reporting
MobileFrame's direct store delivery software provides everything a modern DSD business needs to thrive. In addition to the standard direct store delivery functionalities, our DSD software solutions include real-time alerts, the ability to take photos, driver vehicle inspections and accident reports. Our direct store delivery software is the first in the industry to provide real-time web reporting, allowing organizations to perform up-to-the-minute trending analysis. With MobileFrame DSD software, your organization can schedule production based on real-time product sales.
Platform approach for additional ROI
MobileFrame's direct store delivery software is designed to seamlessly integrate into your existing backend systems and because it's based on the MobileFrame platform, there's no need for time consuming and costly custom coding - you can easily make changes to the mobile apps yourself. With a platform solution you can go beyond just direct store delivery operations and automate any other business process including plant maintenance work orders, merchandising, asset tracking, etc.
---
More info about our direct store delivery software
Click on the tabs below for additional information about our direct store delivery software.
MobileFrame's direct store delivery software has several unique features:
Pre-trip vehicle inspections
Vehicle loading & verification
Delivery container tracking (crates, racks, etc.)
Sales tax calculation
Add or delete items from the load
Route stop re-sequencing
Turn-by-turn directions from current location
GPS tracking with breadcrumb trail reporting
Post-trip vehicle inspections
Automatic accident alarms & notifications
Real-time info alerts & web-based reporting
Delivery adjustments
Route accounting
Promotions integration
Signature capture
Pre-sales
Returns
Account payment collection
End-of-day (EOD) reconciliation
Geo-fencing with auto-arrival notification
On-site delivery instructions (text or audio)
Key benefits of our DSD software
Perform trending analysis and production adjustment in real-time
Improve operational insight via web-based reporting
Reduce out-of-stocks and days sales outstanding
Accurately track and optimize inventory levels
Ensure delivery and billing accuracy
Use demand data to optimize sales
Optimize pricing and promotions
Identify supply chain dynamics & seasonality
Our DSD suite also includes
Want to learn more about our direct store delivery software?
We've barely scratched the surface of what our direct store delivery software has to offer. Request a demo and one of our solution consultants will answer all your questions and give you a live demonstration so you can see it in action.