Contact Info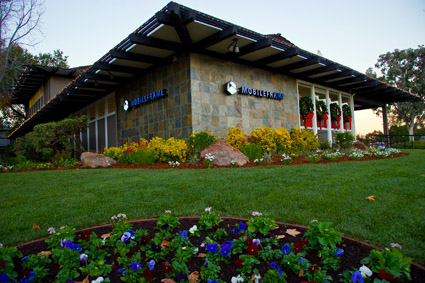 Headquarters
101 Blossom Hill Rd
Los Gatos, CA 95032
Phone: (408)885-1200
Fax: (408)280-0555
sales@mobileframe.com
MobileFrame Support
Phone: (408)885-0194
support@mobileframe.com
https://support.mobileframe.com
About MobileFrame
Our company
MobileFrame is the leading enterprise mobility platform, helping businesses to replace paper-based processes with mobile solutions that improve their bottom-line. We pioneered the enterprise mobile apps industry, offering the first rapid mobile app development & deployment platform. And we're still the only 100% code-free solution designed specifically for large enterprises.
Our revolutionary Smart ArchitectureTM uses a graphical interface and visual workflow design that allows developers and non-developers alike to instantly create, manage, and deploy sophisticated mobile apps code-free. All programming, database, synchronization, and deployment complexities are handled in the background so they are transparent to the business user. These features make MobileFrame software readily adaptable to changing business processes.
MobileFrame Patents:
U.S. Patent # 7,565,381 (Smart Synchronization)
U.S. Patent # 7,577,911 (Code-free Mobile Computing)
U.S. Patent # 7,730,097 (Smart Database)
U.S. Patent # 8,751,926 (Intelligent Rendering on a Mobile Computing Device)
U.S. Patent # 9,049,174 (Maintaining Sessions in Smart Thin Client)
U.S. Patent # 9,053,444 (Smart Thin Client)
U.S. Patent # 9,954,827 (Invisible Two Factor Authentication)
---
Our team
Our team combines over 350 years collective experience in enterprise software design, development, and management drawing on backgrounds with major corporations such as Cisco, Sun, IBM, Oracle, Netscape, Remedy, and Apple Computer. Our technical expertise spans a range of technologies including every major operating system, internet technologies, mobile and wireless middleware, local and wide-area networks, and enterprise systems.
Our engineers build software that is simple to use and gives customers a clear and measurable return on their investment. MobileFrame software provides a solution that allows industry best-practices to be implemented by a wide variety of diverse business enterprises, helping them to reshape their mobile activities to become more efficient - and more profitable as a result.
---
Want to learn more about MobileFrame?
Contact us to speak with one of our mobility experts.