Offset labor shortages by boosting the productivity of existing staff
Do more with less. Make existing workforce more effective using automated, fully-integrated construction apps for OSHA compliance, inventory management, safety training, delivery scheduling, auto-invoicing, timekeeping, equipment tracking, preventative maintenance & more.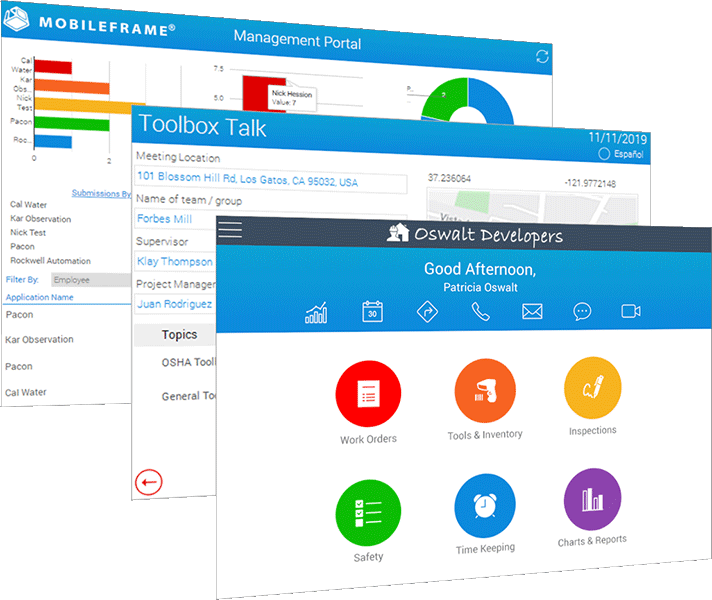 Reduce Material Costs
Know exactly what's available, where, and when more is needed with Inventory Tracking & Asset Management apps that track your equipment and supplies across all job sites in real-time.

Minimize Waste & Losses
Waste not, want not. Just-in-time delivery scheduling ensures materials and equipment arrive only when they're needed, reducing theft, vandalism & other losses.

Eliminate Data Silos
Using fully-integrated construction apps that share real-time data across all business processes via seamless integrations to any existing backend systems.
---

Automatic invoicing improves cashflow
Our construction apps can automatically create & send invoices to your clients, track your expenses, and help improve your cashflow. We also offer integrations to Quickbooks & other bookkeeping systems.

Avoid the nightmare of point solution chaos
Implementing multiple solutions that don't communicate creates major hassles. Our construction apps are built on the MobileFrame platform, so they seamlessly connect & easily integrate to other backend systems.

Significantly lower your insurance costs
Many insurers offer reduced premiums for implementing technologies that reduce risk & improve safety. Plus, since your company will submit fewer claims, you'll avoid the premium bumps insurers usually impose.
Keep subcontractors happy by paying them quickly
Good subs are hard to find, so it's important to keep them happy and pay them on time. Our solution can help you manage your subs, track their invoices, and get them paid quickly.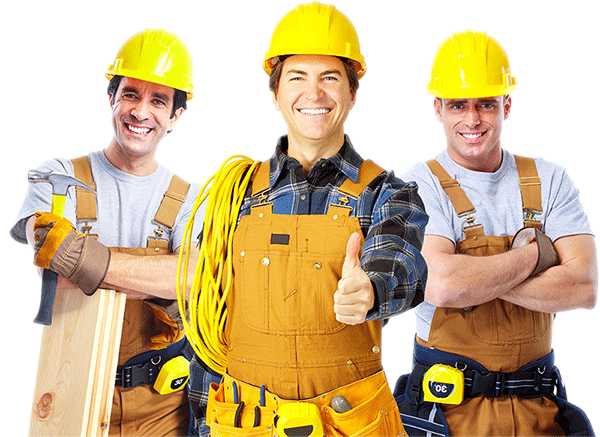 Featured Customer Success: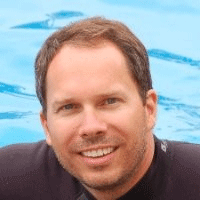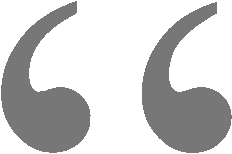 I am continually amazed at how flexible and encompassing the code-free MobileFrame platform is. We're able to deliver apps to solve business challenges very quickly and have yet to hit a development roadblock. This approach is now our mainstream process in IT that gives us a new way of thinking about how we deliver innovation.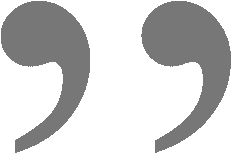 George Hubert, Dir. of IT @ Sundt Construction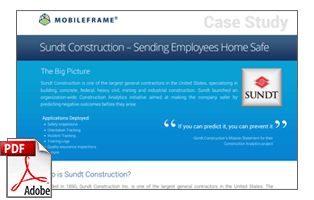 Read now: Sundt Construction Case Study
---
Don't just take our word for it... let us show you how we can help your construction business excel
Safety Apps
Upgrade your safety training & save lives
Our safety training & safety audit apps help ensure best practices end-to-end by guiding your trainers through each step of the training process, tracking the results of every training session, and logging proof of each attendee's training.
Our construction safety apps include safety meeting management, toolbox talks on specific subjects, job safety analysis (JSA), job hazard analysis (JHA), and many more... all seamlessly integrated to make managing your safety policies across the organization simple.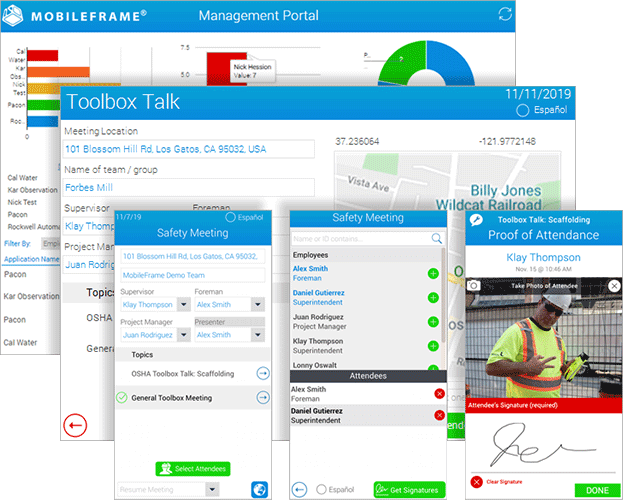 Inventory, equipment & tool tracking improve your bottomline
Know exactly what's available, where, and when more is needed. Our Inventory Tracking & Asset Management apps for construction help track your equipment and supplies across all job sites in real-time. Enforce check-in/check-out, inspections, and preventative maintenance policies on tools & equipment to maximize useful lifetime and minimize losses/breakdowns.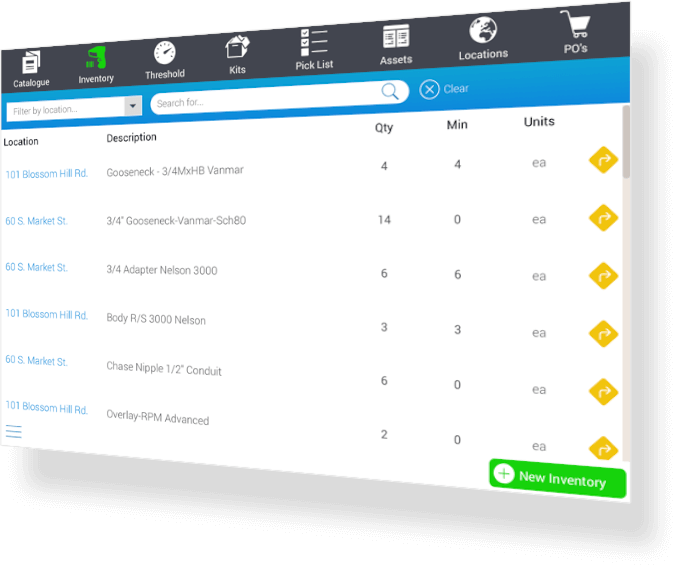 Greater insight via reporting & web portals w/ real-time data
Our construction industry solutions include robust, fully-customizable web portals & reports that utilize real-time data so you can better analyze trends, KPIs, etc. and quickly identify areas of concern.
Since our construction apps seamlessly integrate to any backend or legacy systems, you'll have access to a simple source for all relevant data.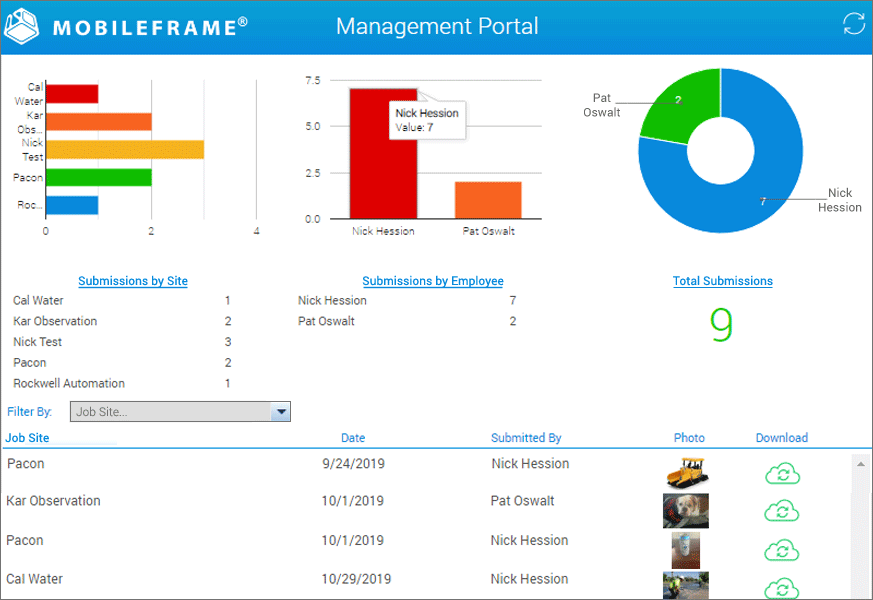 Key features include:
Use our code-free rapid app development tools to build apps for any business process
Easily implement robust business logic
Create checklists & inspections in minutes
Take photos and annotate them
Utilize GPS info & date/time stamps
Capture digital signatures
Create cross-platform apps for Android, iOS, Windows & the web
Utilize real-time data in the field & back office
Simplify inventory & asset tracking
Create and assign work orders
Manage preventative maintenance
Automatically send notifications
Build any apps you want!
Our construction apps run on our code-free App Development Platform so you'll not only be able to customize them... you'll be able to quickly & easily build any other apps you want!
Request a Free Consultation