Ready-to-Run Mobile Apps & Solutions
Browse our ready-to-run solutions to get your mobility project up and running in no time.
Check out our Free App Program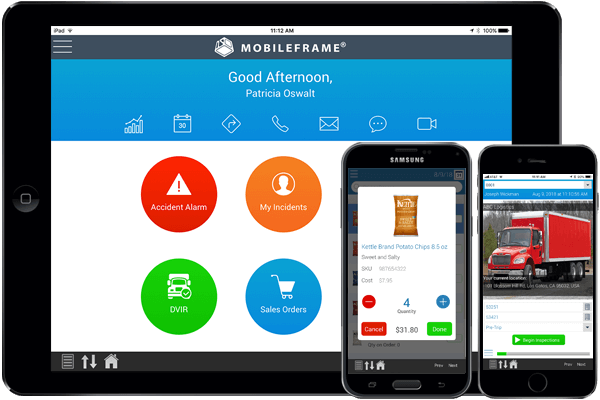 Build or buy & modify to deploy the perfect mobility solution for your business
---
Need to get your mobility project deployed quickly, while delivering apps that exceed expectations and improve results?
MobileFrame has ready-to-run mobile apps for almost every facet of your business, so you can get your mobility project up and running quickly. Unlike "one size fits all" solutions, all of our solutions are built on the MobileFrame platform so they are easy to modify to fit your exact business process. With our platform you can also build additional apps for other areas of your business (and integrate everything together on a single platform) in a fraction of the time required for traditional coding.
Asset Tracking & Management Software
---
Our enterprise asset management software guarantees easy, accurate, and cost-effective asset tracking & management.
Utilize barcodes, RFID tags, pictures & more to greatly enhance the speed and accuracy of your asset tracking. Our solution ensures your staff have real-time access to all the info they need including asset histories, locations, maintenance plans & records, and much more.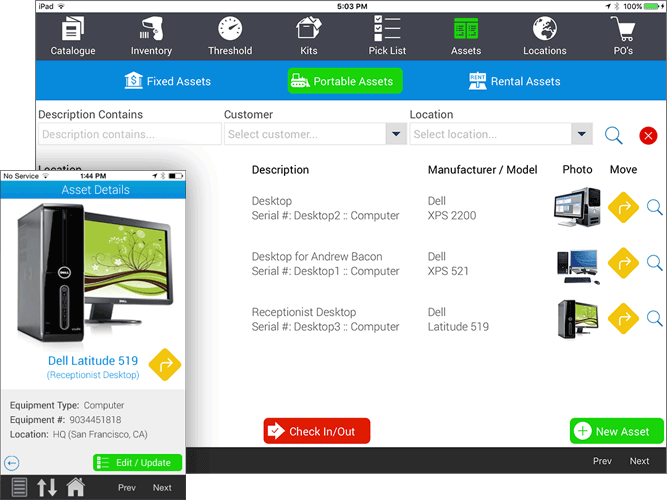 Chatbots & Artificial Intelligence (AI)
---
The MobileFrame Chatbot helps increase user satisfaction, while reducing customer service/support, staffing, utilization & inventory management costs.
Our chatbot technology easily integrates your applications with your existing data sources, such as CRM, ERP and SFA systems, as well as custom built and legacy systems to access the proper data points to construct responses. The result is a conversational interfaces that supports queries of all types.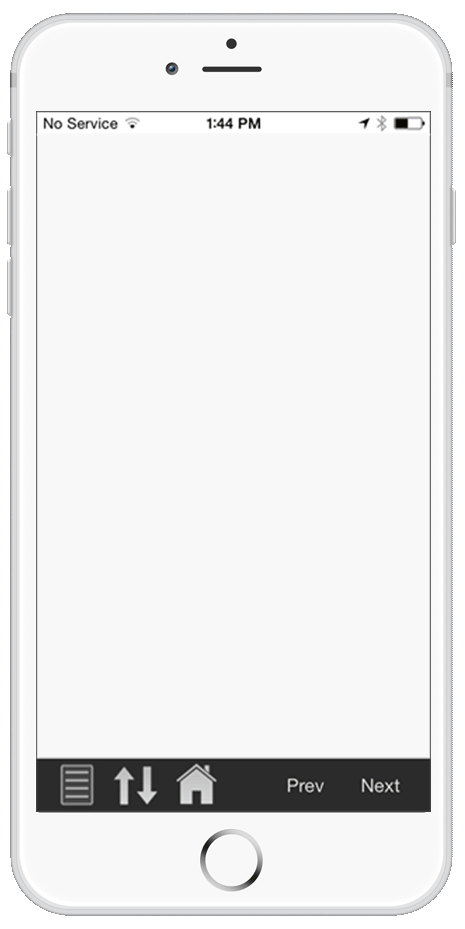 Construction Apps
---
MobileFrame's fully-integrated construction apps help boost productivity, reduce costs & improve safety.
Our construction apps offset labor shortages by making existing staff more effective, reduce material costs, minimize waste, and avoid the pitfalls of point solution chaos.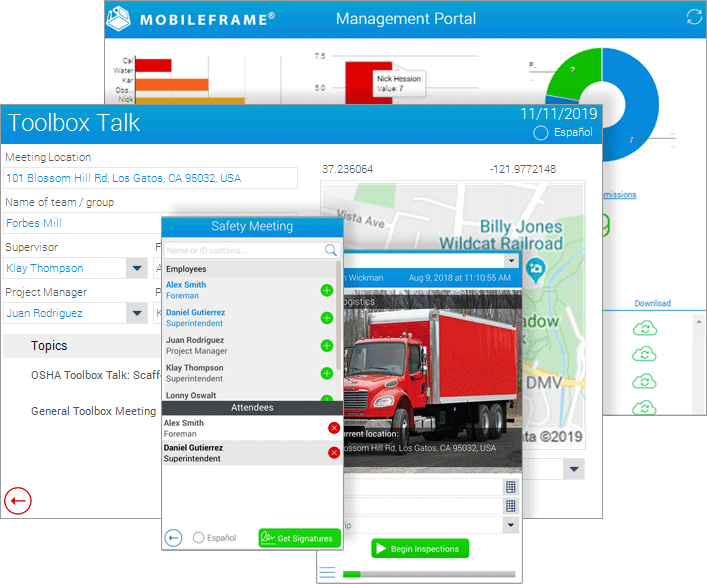 Delivery Software
Proof of delivery, on-demand & route-based deliveries
---
We have mobile delivery & electronic proof of delivery solutions for any delivery business including courier, distribution, expediting, messengers, etc. Whether your business makes route-based deliveries, on-demand deliveries, or a combination of both, our delivery software can help you cut costs while achieving greater customer satisfaction.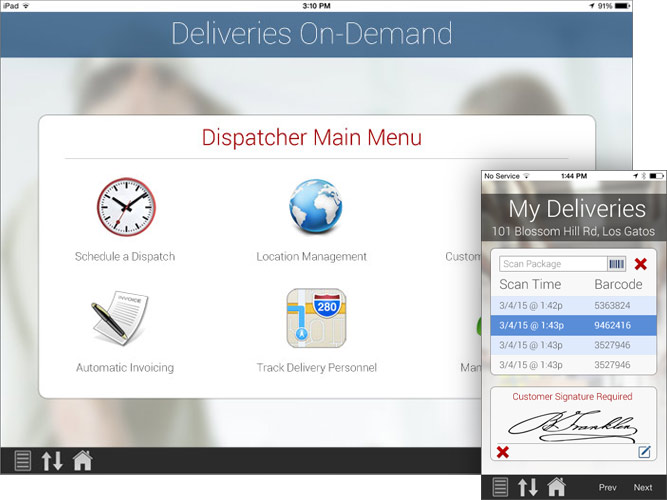 (DSD) Direct Store Delivery Software
Deliveries, routes, pre-sales, promotions, inventory, etc.
---
Our direct store delivery software is designed to seamlessly and easily integrate into your existing systems to help your business meet today's challenging marketplace dynamics.
Our DSD software is designed to accommodate both one-step & two-step operations, and is fully customizable to suit your needs.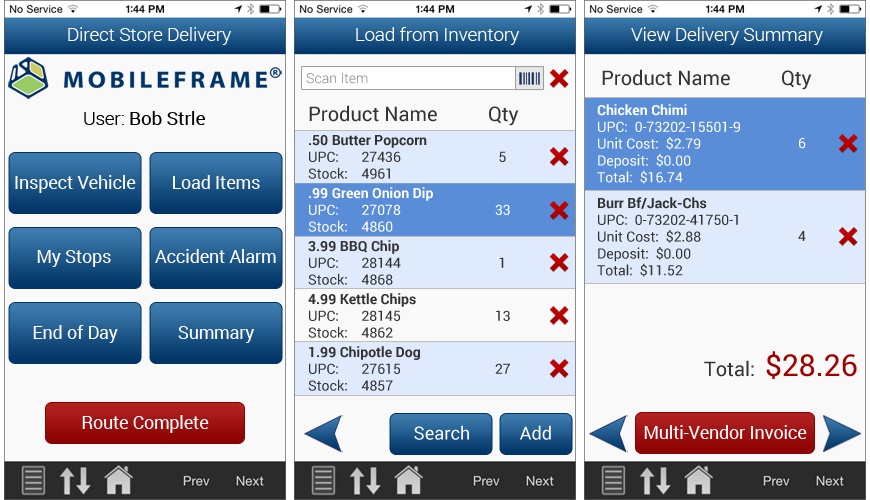 Field Service Software
Work orders, dispatch, preventative maintenance, etc.
---
Our field service software provides real-time access to service data and information for managing your entire service organization. With electronic dispatch, work orders, preventative maintenance, parts & labor, etc., everyone from office staff to field technicians will have accurate information available instantly.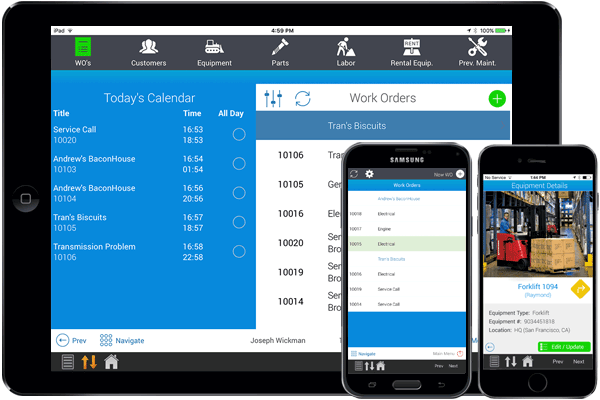 Field Sales Software & Mobile Sales Apps
---
Give your sales reps accurate, real-time information and tools to expedite the sales process. Our sales force automation software allows sales reps to close more business in less time and provides management instant insight into sales operations.
Healthcare Solutions
---
We have a full suite of solutions for every aspect of healthcare including home healthcare, patient bedside, paternity declarations, durable medical equipment tracking, first responders, specimen tracking, meal ordering, surgery checklists, inventory management, facilities management & more.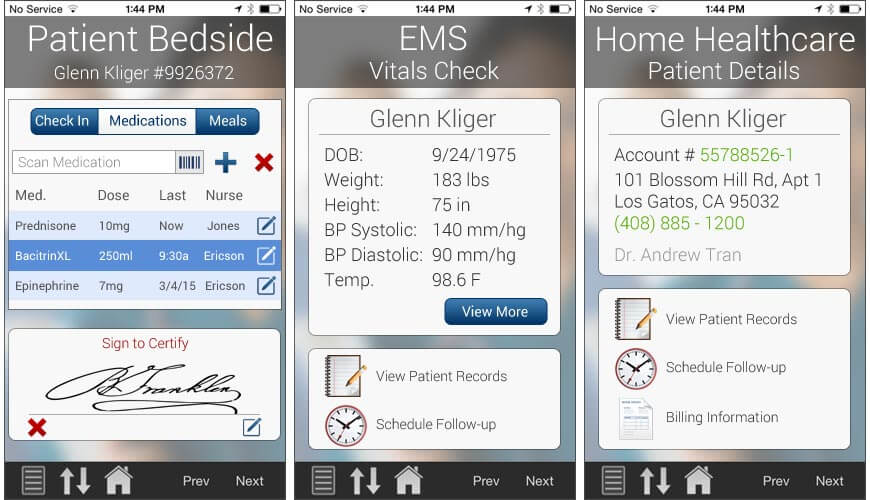 Inventory Management Software
---
Our ready-to-run inventory management software tracks and manages the flow of inventory throughout your supply chain, helping your business maintain proper inventory levels, capitalize on sales opportunities, and eliminate out-of-stocks and back orders.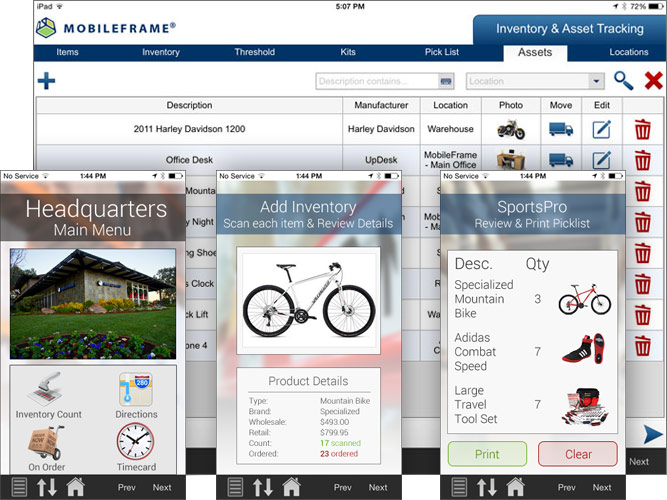 (POD) Schedule, Dispatch &amp Proof of Delivery
---
Our proof of delivery software enables your staff to make speedy, accurate deliveries, improving both customer service and profitability. Our schedule/dispatch, worker tracking and delivery mobile apps allow RFID, barcode scanning, and real-time tracking of all deliveries from the time they leave the warehouse to the time they are delivered.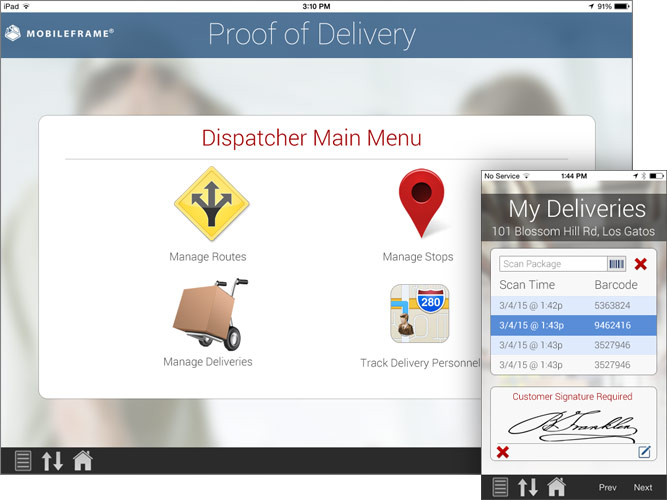 RFID Tracking Software
---
Our RFID software covers everything including supply chain services, manufacturing and retail. Use the latest RFID technology to better track assets & inventory: reduce shrinkage, improve supply chain efficiency, prevent costly overstocking, eliminate out-of-stocks, and access real-time inventory data.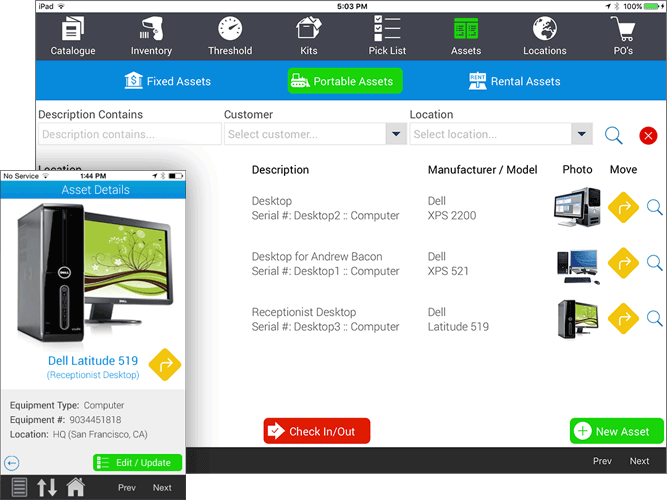 Other Solutions
---
Some additional solutions include:
Inspections
Code enforcement
Repairs and maintenance
Project estimation
Facility management
Hazmat tracking
Scheduling and dispatch
Status monitoring
Route planning
Order management
Merchandising
Promotion compliance
Cross-sell and up-sell
Project management
Collaboration
& many more
We have too many solutions to cover them all on our site!
We've built hundreds of solutions and mobile apps over the years for every business process imaginable. We simply couldn't put them all on our site! If you didn't find what you are looking for above, or you'd like more information