Protect Against Workplace Hazards with EHS Software
Focus on what matters most… keeping employees safe, meeting OSHA & other regulatory reporting requirements, driving productivity, and minimizing risk.

Health & Safety Auditing
Perform EHS audits supported with easy to configure checklists, regardless of how simple or complex. Bring transparency to your EHS programs with real-time reporting and tracking.

Incident Management
Easily track, manage and analyze all incidents. Quickly gather all the details and document the "who, what, when, where and why" of any incident. Define both corrective and preventative actions. Learn more...

Management of Change (MOC)
Streamline MOC and ensure you can determine & control health and safety risks as a resolut of any facility, technology, equipment or procedural/policy changes in an organization.

Inspections
Ensure consistent and timely reporting of inspections anytime/anywhere by capturing the information you need at the source to ensure timely and transparent reporting.

Training & Communication
Track & manage employee training and communications by conducting skills-assessments, surveys, etc. Embed training & online help in the apps where and when users need help.

EHS Observations
Report and track hazardous conditions and behaviors in the workplace from anywhere using a mobile device. Work offline and sync whenever a connection is available.

Hazard Notifications & Alerts
Know what's happening when it happens by easily and securely sending and receiving real-time alerts. Leverage a simple and modern user interface your employees love with one-tap messaging to multiple channels.

EHS Workflow Management
Meet your unique business needs by streamlining your internal processes w/ fully customizable EHS workflow. Put the right workflow & investigative processes in place to record incidents and take action on systemic problems.

Location Monitoring / Geofencing
Keep employees safe by using location tracking associated with geofencing to warn employees when they enter specified geofenced sites which may be hazardous or restricted.
Get the Most Out of Your EHS Software
MobileFrame's "mobile-first" design helps Environmental Health & Safety professionals deliver a high-quality user experience that increases user adoption and easily integrates with your existing systems to provide real-time, trusted reporting and analytics.

Fast User Adoption
Boost user adoption by delivering user-friendly apps using mobile-first design. Provide users with real-time, in-app training and help to improve adoption rates

Better User Experience
Deliver an engaging user experience that prioritizes necessary functionality, efficiency and effectiveness that works even when offline

Fast & Easy Integrations
Easily integrate with backend systems, BI tools or hardware (e.g., sensors, etc.) using built-in connectors, REST APIs, SOAP-based services, etc.
Advanced Analytics
Provide management the ability to retrieve and report on data in real-time, shifting focus from chasing data to predicting preventative actions using real-time analysis

Trusted Data
Take control and mandate the data capture you require for regulatory reporting & managing your business. Avoid the errors & delays of duplicate data entry

Improved Data Security
Take advantage of military-grade security & encryption. Ensure you own your data and have full control over where it's stored and how it's accessed/used

Fully Customizable
Customize workflows & automate forms for even the most complex business processes/requirements. Make changes easily & push updates to the field instantly

Reporting that Matters
Provide the dashboards you need to run your business. Access leading & lagging indicators (defined by the business in real-time) on your desktop or mobile device

Practical Functionality
Provide your users the most meaningful functionality by embedding your EHS subject matter expertise and implementing your unique processes

Task Automation
Send email notifications, alerts, etc. to manage tasks. Set status for assessment, analysis and reviews

Multi-lingual
Allow users to use the app in their native language to avoid miscommunications & improve performance
In-App Training & Help
Provide built-in training and in-app help to assist users in performing their tasks with minimal interruption
Additional Platform Capabilities
Our EHS Software is built on the MobileFrame Mobile App Development Platform, so you get a ton of additional benefits & capabilities. Some highlights include:

Work Offline, no Interruptions
Keep working even when disconnected (without any data loss or reduced performance) then syncs automatically when a connection is available.

Flexible Deployment Options
Deploy apps that look just like your forms or totally redesign your processes. Deploy everything at once or gain buy-in with smaller targeted app deployments.

Apps for Anything
Easily build apps for any process using MobileFrame's drag-and-drop visual design tools or quickly deploy one of our pre-built solutions for other business processes.
Work Smarter with Fully-Customizable EHS Software
Deploy EHS apps that meet your requirements, customized specifically for the unique way you run your business. Some of our EHS Apps include:
Permit to Work
EHS Audits
Safety Observations
Powered Industrial Truck Inspection
EHS Risk Assessments
Security Incidents
Lockout Tagout Permit
Ladder Inspection Checklist
Confined Space Audit
Behavior-based Safety Observations
Management of Change
Hot Work Permit
Machine Guarding Assessment
Driver Vehicle Inspection Report
Lock/Out Tag/Out Audit
Featured Apps
Click an app for more info
Integrate Easily...
Quickly & easily integrate your EHS Software with your other databases, backend systems and applications so you can do more with your data.
RESTful & SOAP Services
Easily integrate with REST APIs, SOAP-based services, or your own private web services
Backend Systems
Integrate with any ERP, EHS, CRM, Risk Management or legacy backend systems
Major Databases
Integrate easily to major databases such as SQL Server, SQL Azure, Oracle, DB2, etc.
Identity Management Systems
Supports third party identity management (Active Directory/LDAP, etc.)
File-based Integrations
Easily & automatically import/export flat files: Excel, CSV, XML, JSON, etc.
External Datasources
Interface with external datasources like Sharepoint, Dropbox, etc.
Mini Case Study:

Every time 400+ technicians left for a job, they were required to complete a paper form with more than 200 fields used for tracking all safety equipment (from nuts & bolts to gas monitors). It was hard to complete and even harder to hold people accountable.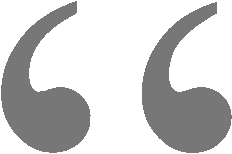 You can die really fast in a manhole if you don't know what you're doing and you don't have the proper safety equipment.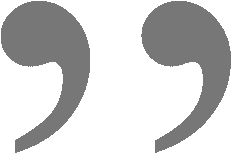 - David Stiger, VP of Gas Solutions @ Hydromax USA
Hydromax USA used MobileFrame to build apps that streamline safety equipment tracking, incorporate business intelligence into the data collection, and mandate required fields that are most critical (such as confirming safety protocols). In addition to several other app functions, field personnel now take a picture that gets annotated with date/time & GPS coordinates showing that the gas monitor is in calibration.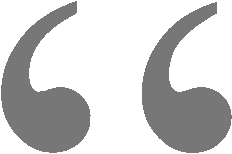 We want to know beyond a shadow of a doubt, where and when equipment is calibrated. We get really granular on the things that really matter... the things that keep people safe.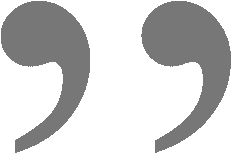 - David Stiger, VP of Gas Solutions @ Hydromax USA
These apps allow the Safety Director, who can't be on job sites all around the world to do field audits, to monitor in real-time that personnel are following protocol & that all required information is being captured. When a safety issue arises, managers no longer struggle to find the pertinent information and the people involved. Managers automatically receive a push-notification so they can address the situation promptly.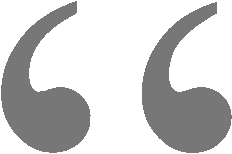 This is invaluable to our safety program. I can't even stress how much it does for us.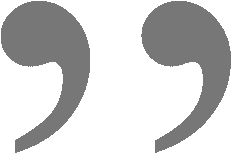 - David Stiger, VP of Gas Solutions @ Hydromax USA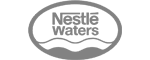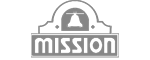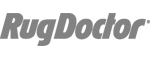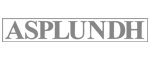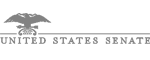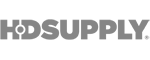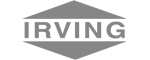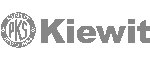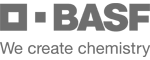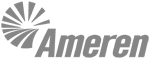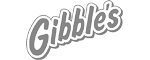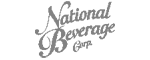 Learn More About Our EHS Software
Contact us below to request a free consultation on effective strategies, see a live demo, or start a free trial. Whatever you need, we're ready to help.