Healthcare Software Suite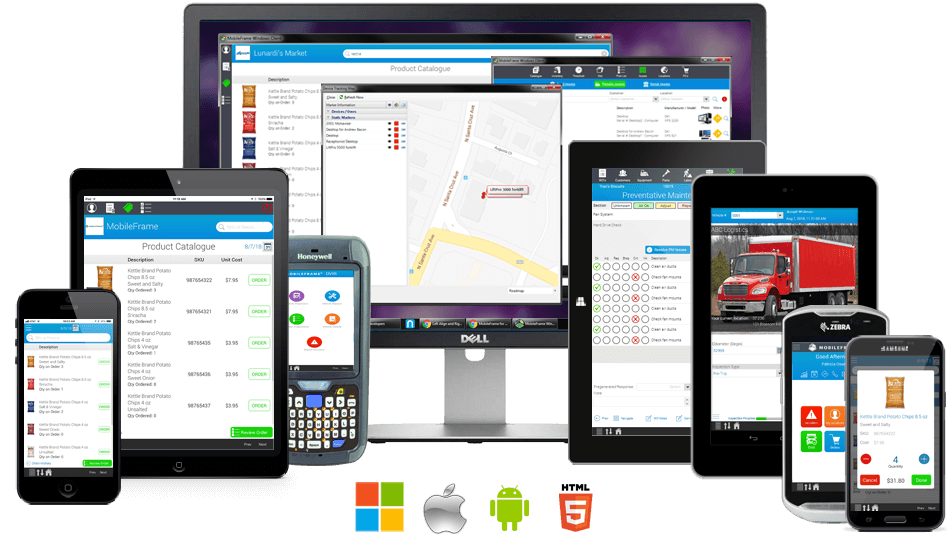 Our healthcare software suite has everything your organization needs to thrive while meeting the challenges of evolving healthcare regulations
---
Modern healthcare is changing at a break-neck pace, with new technologies emerging daily and regulations constantly evolving. Not just hospitals are affected - Manufacturers and service providers are looking for more efficient ways to service home healthcare patients, nursing homes, hospice care, etc. This creates a lot of complexity with respect to managing inventory and which services were delivered, while maintaining HIPAA compliance.
MobileFrame's healthcare software suite provides apps and functionality for any healthcare process and every healthcare organization.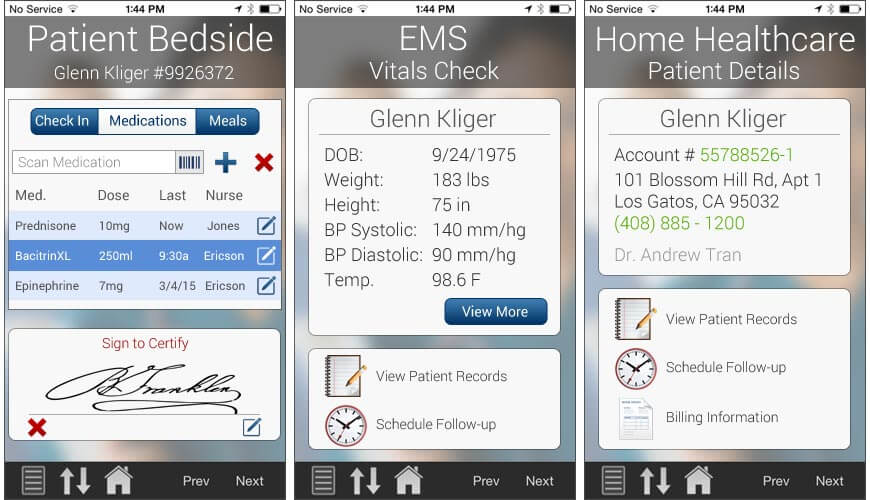 ---
Completely eliminate paper-based processes
MobileFrame's healthcare software suite automates every aspect of your healthcare business reliably and securely, allowing organizations to eliminate paper from day-to-day operations while maintaining strict regulatory compliance. Our healthcare suite has apps for everything: patient intake portals, asset & inventory management, schedule & dispatch, proof of delivery of DME/HME products, acknowledgements of services rendered, specimen tracking, meal ordering, first responders, surgery checklists, & more.
Take advantage of the MobileFrame platform
Our apps use modern technologies such as GPS/time stamps, electronic signature capture, photo tagging, barcode & RFID scanning, etc. to boost productivity. And, since our healthcare apps are built on the MobileFrame platform, they are 100% customizable to suit your needs.
Our code-free platform allows organizations to easily create additional mobile apps, leveraging their investment to automate other aspects of their business (time keeping, facilities management, work orders, etc.) at no additional cost.
---
Additional features & benefits of our healthcare software
HIPAA-compliant proof of delivery
Electronic creation of forms
Web-based order intake
Pre-trip vehicle inspections
Automatic accident alarms & notifications
Eliminate paper & improve operational efficiency
Understand trends in your business with better reporting tools
Ensure maximum compliance levels
Improve patient health outcomes & reduce liabilities
Increase provider satisfaction while reducing costs
---
Want to learn more about our healthcare software suite?
We've barely scratched the surface of what our healthcare software has to offer. Request a demo and one of our solution consultants will answer all your questions and give you a live demonstration so you can see it in action.