MobileFrame ERP Platform
Flexible code-free platform makes ERP easy.
Digitize & mobilize your back-office and legacy processes onto any device.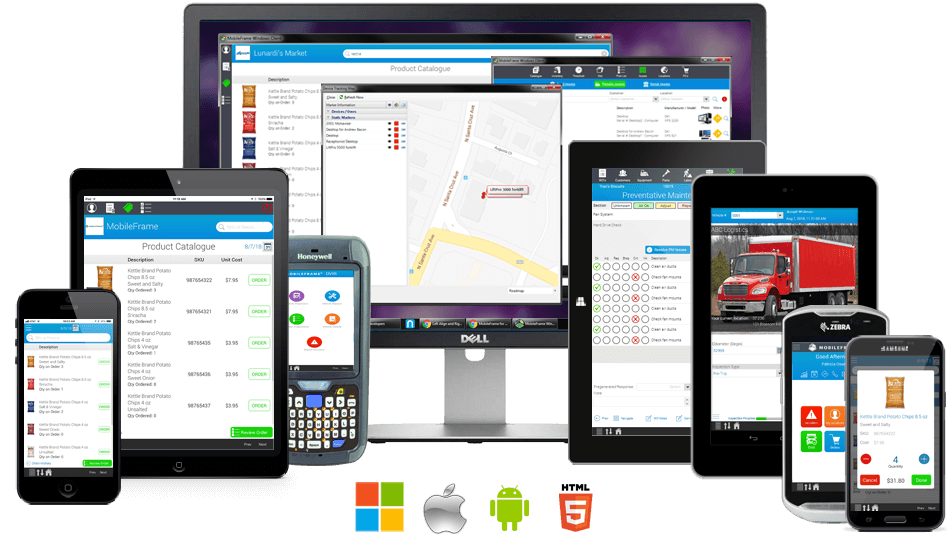 Empower Your Organization with MobileFrame ERP
Our complete ERP solution allows you to better manage your business processes and extend backend systems into the field.
Deploy complete ERP solutions fast
Enhance client engagement
Increase employee productivity
Improve business results
Optimize Your Business Processes
MobileFrame ERP is the only fully customizable, code-free ERP platform.
Significantly reduce implementation timeframe and cost
Digitize your business processes as a competitive advantage
Integrate to any backend system quickly and easily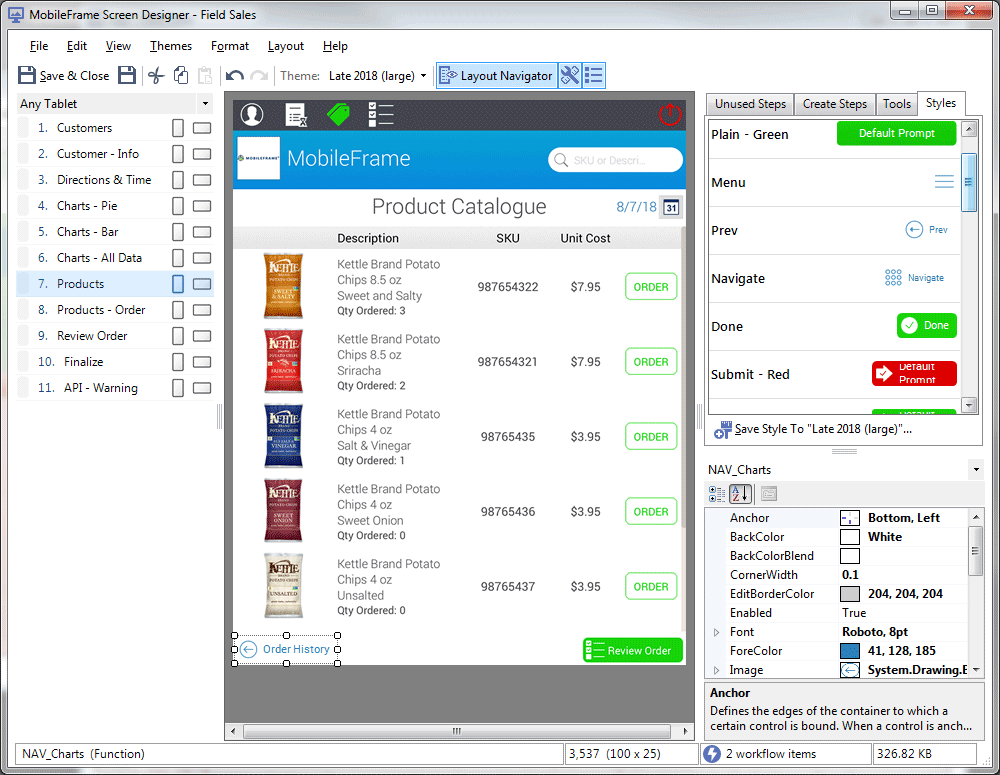 Platform Agnostic
Implement your unique business processes to any device.
Build your own native apps for any iOS, Android or Windows-based device
Choose from our library of ready-to-run solutions
Enable customers, partners & employees to work better together
Deploy a single app across all platforms (native and web-based)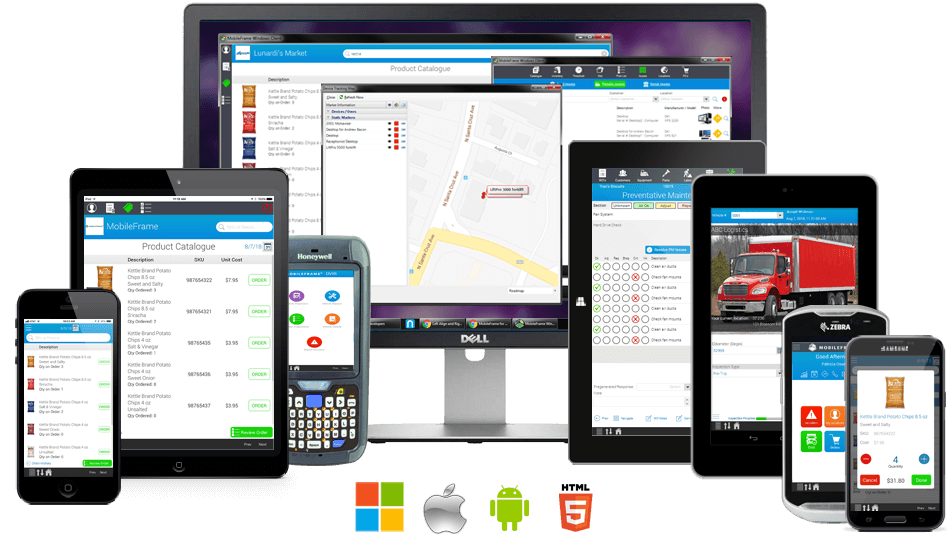 Hassle-free Integration
MobileFrame ERP easily integrates to any backend system.
Customizable no-code solution
Save time & money
Implement business process that fit your business your way
Say goodbye to costly upgrades
Integrate easily into ANY backend system, including: Salesforce.com, Oracle, JD Edwards, QuickBooks, etc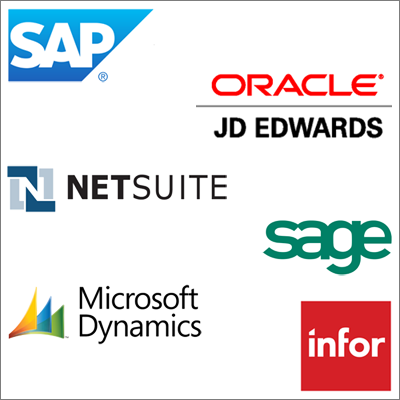 Your Mobile-First ERP Solution
With over 18 years in the mobility industry, the MobileFrame platform is designed to digitize and mobilize any and all of your ERP related process. Our ERP platform is comprehensive yet flexible and includes:
Business Process Management
Military-grade Security
Cross Platform Deployment
GPS Tracking
Localization & Globalization
Automatic Updates & Version Control
And much, much more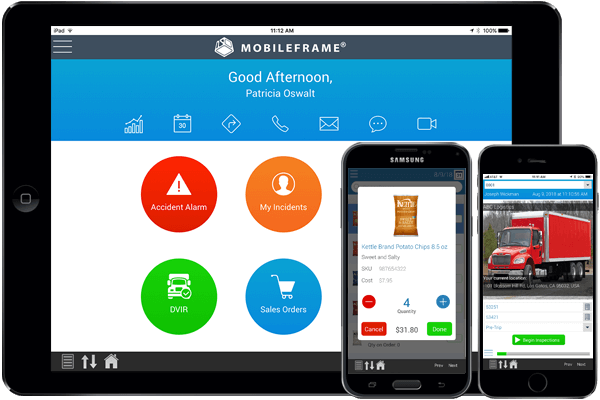 Always available, even without network connectivity
Business shouldn't grind to a halt when a mobile worker loses reception.
Truly native, disconnected client database
Works even when offline
Automatically syncs when connectivity restored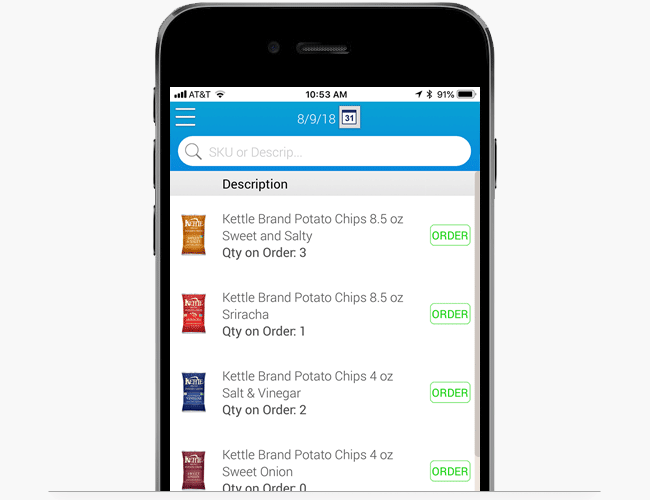 Top 9 Mobile ERP Platform Features
1

Mobile Device Management

The MobileFrame ERP platform includes mobile device management (MDM) features that provide admins control over all field devices.
Easily reset the client database
Remotely log off a user
Remotely monitor devices including battery life, location, etc.
Set rule-based actions, geo-fencing boundaries, etc.
Support both BYOD and enterprise-owned mobility programs
Integrate with any enterprise mobility management solution (e.g., AirWatch, Citrix XenMobile, etc.)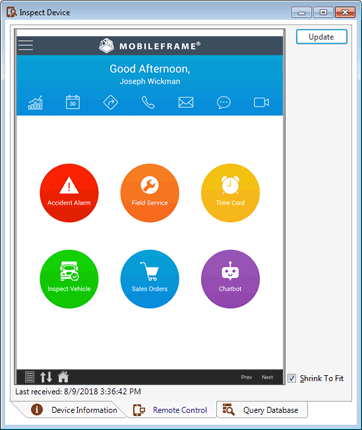 2

Enterprise-class Data & Synchronization

Support any volume of records per device, from thousands of records to millions of records.
Work with or without network connectivity
Fully encrypted & secure client database
Robust database options
Automatic schema mirroring between server & client DB's
Automatic background synchronization
Sophisticated data management & distribution features
3

End-to-End Military Grade Security & Encryption

When you are putting valuable data on a mobile device in the field, you need to ensure it's protected.
Full FIPS (140-2 or better) compliant encryption of all files on the device, including the database. All client-server communications are encrypted.
Invisible two-factor authentication (patent pending), optional secondary authorization for registration to your servers, and SSL support to double-encrypt client-server communications.
User authentication via encrypted password or via Active Directory/LDAP, automatic logoff of inactive users, remote DB wipe and device lockout, & much more.
4

Pixel Perfect Designs

Build mobile apps that fit your needs.
Code-free GUI-based design
Create consistent or unique user experiences for every platform
Maintain consistent business logic
Build pixel perfect graphically-rich UI
Implement rich-data functionality (ex: photo/voice/signature capture, barcode scans, etc) with a single click
Support multiple languages (ex: English, French, Spanish, etc)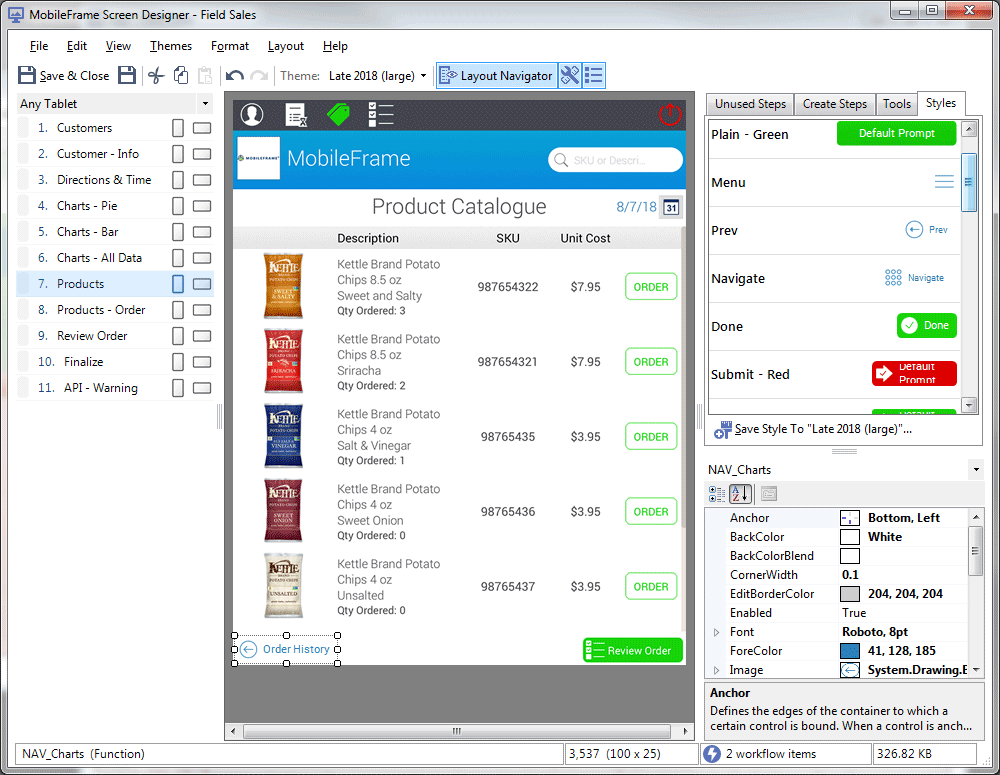 5

Make Complex Workflow Simple

Using an intuitive visual approach bo building complex app workflows, MobileFrame's mobile ERP platform keeps your life simple.
Code-free and descriptive workflow
Build & depict sophisticated conditionals and branching
See exactly what is happening and when
Complete control of the business logic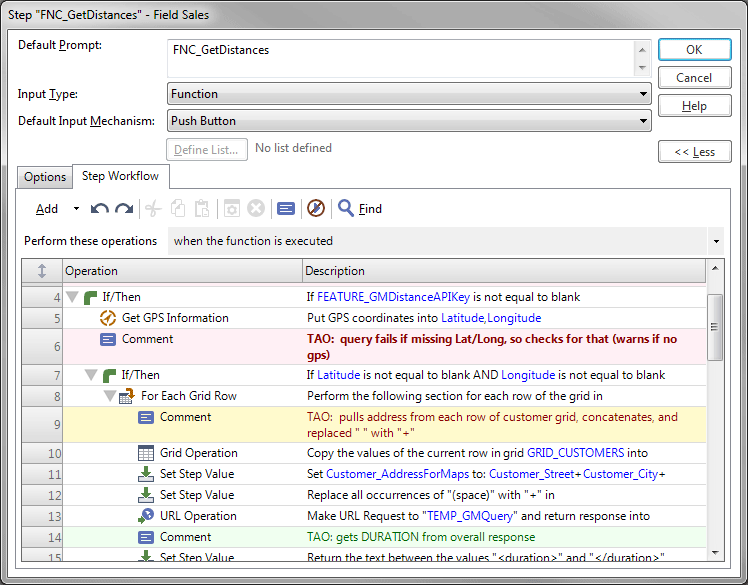 6

Easy to Test

Simulate a live deployment with MobileFrame's testing suite with integrated diagnostics and debugging.
Easily simulate any device
Test layouts and design features & examine both client and server-side logic, data-flow, and synchronization
Step through app logic to ensure everything is working
Observe in-app changes as logic occurs
Quickly identifying bottlenecks and other performance issues
Deploy live apps and data to actual devices for real-world testing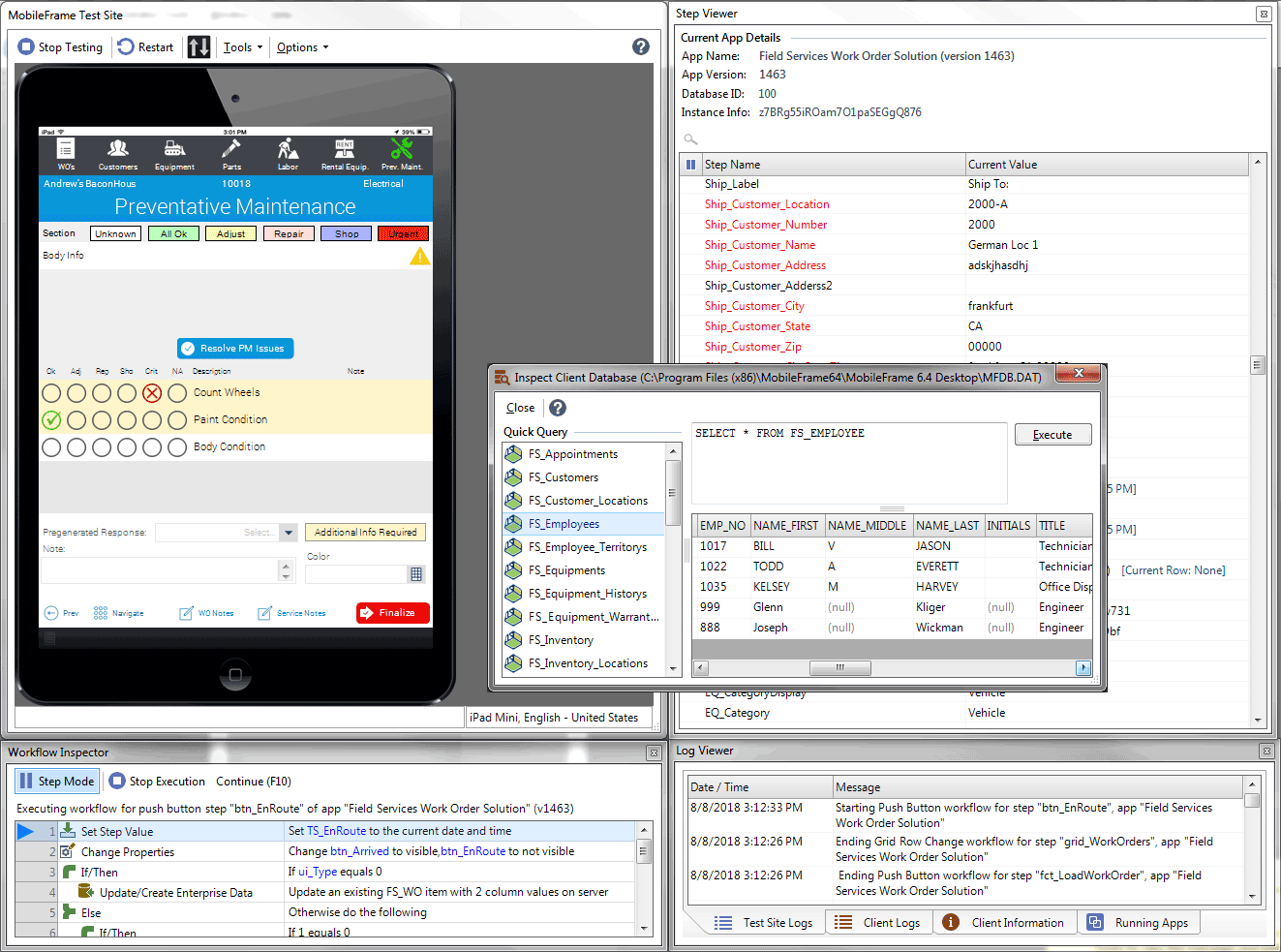 7

Database Development & Management

Implement the best database schema to store your data and stage integrations.
Easily manage your MobileFrame database
No need to write queries
Say goodbye to the mysteries of complex relational database management systems
Work with any enterprise database including SQL, Oracle, DB2, etc.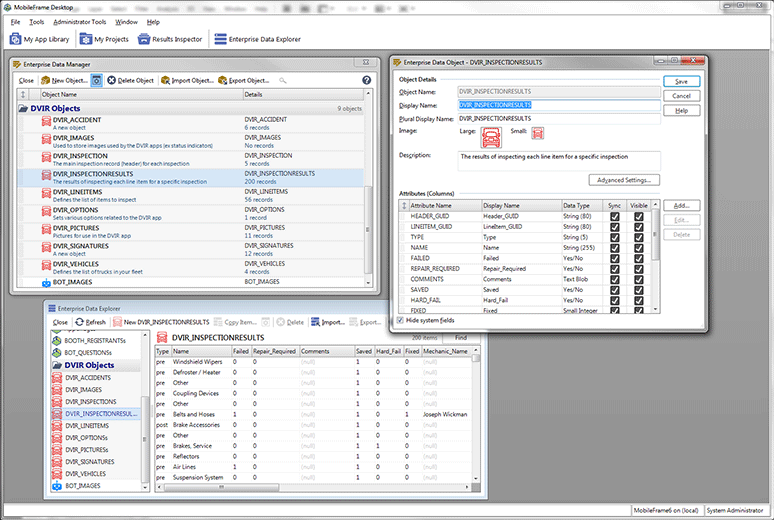 8

Easy Deployments

Leverage the MobileFrame comprehensive and easy to use built-in project & deployment administration.
Control which apps a user can access
Control the data each user receives
Deploy the right data to the right person at the right time
Streamline project management by utilizing sophisticated scheduling, dynamic user assignment, GPS tracking, and more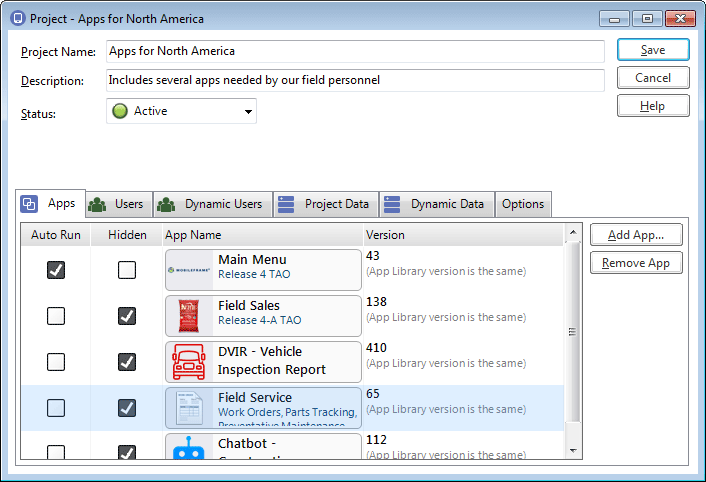 9

Fully Integrated Lifecycle Support

Provide complete lifecycle capabilities allowing users to design, develop, integrate, deploy and manage cross-platform apps with a single solution.
Rapid app development tools
Graphical screen designer
Integration Wizard
Simulate live deployment w/ built-in test environment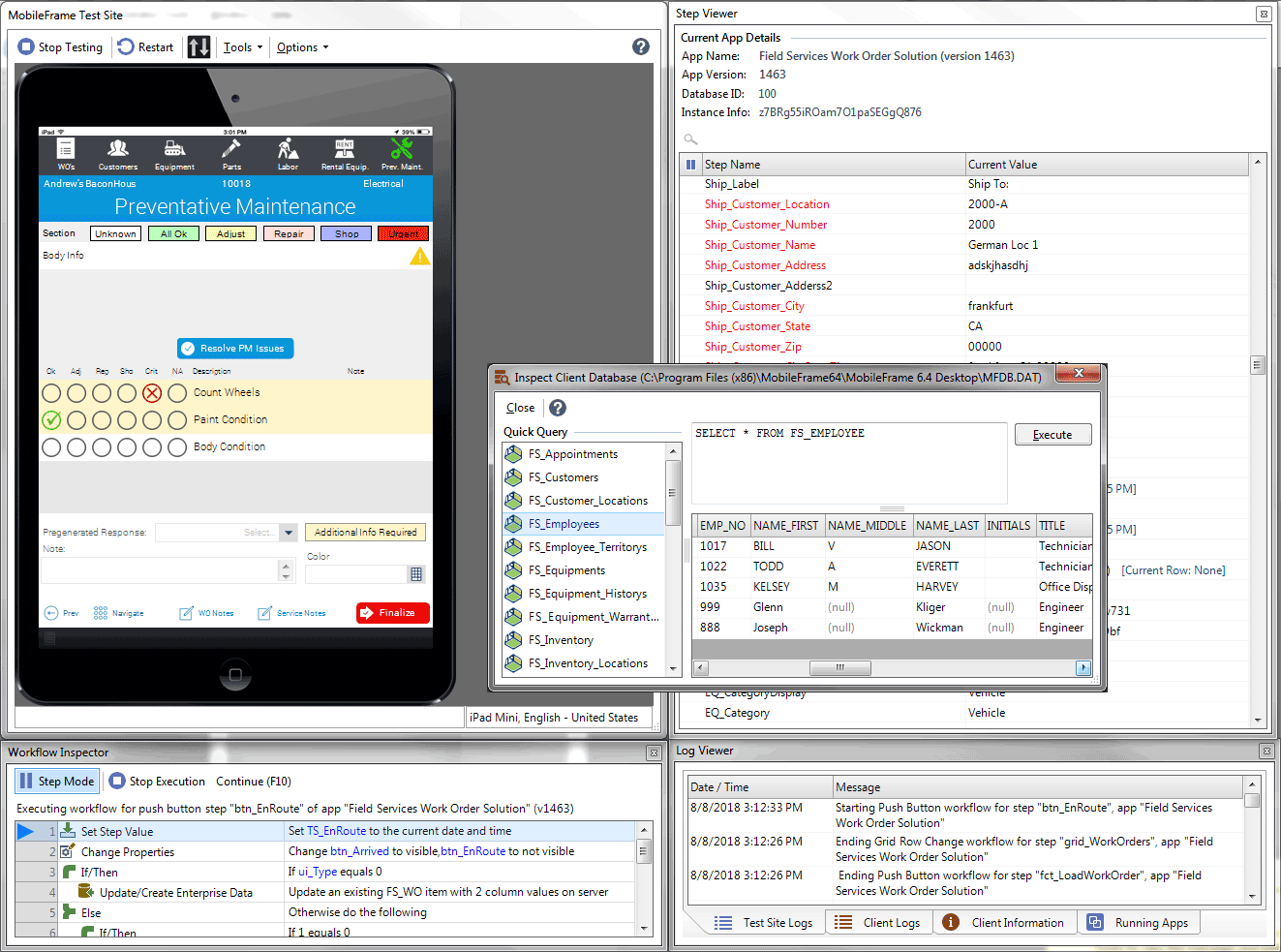 The MobileFrame Advantage
Eliminate Business Silos
Adopt a single system bringing together employees, partners, & customers
Reduce redundancies and associated expense
Increase productivity
Make better decisions utilizing real-time data
Empower users - work and access secure information anytime, anywhere
Improve information integrity & availability while promoting collaboration
Respond & adapt faster to the changing competitive environment
Minimize maintenance costs and simplify training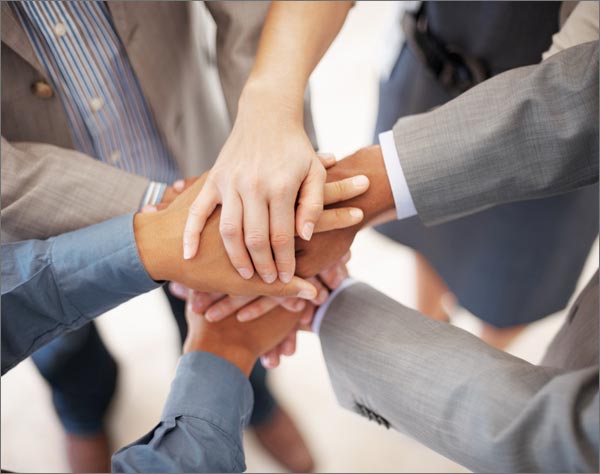 Empower Employees
Enhance client engagement by providing easy, real-time access to the information customers demand
Increase productivity by giving employees the tools they need, on the devices they love
Drive business results by providing intuitive, intelligent and engaging user experiences across all departments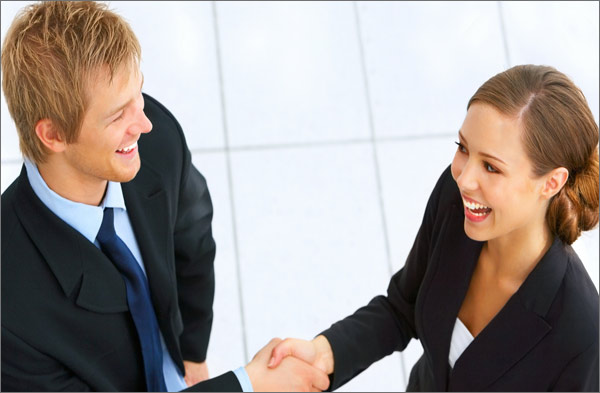 Provide Client-Centric Service
Provide immediate responses and self-service access to information
Deliver outstanding performance consistently across all client interaction points
Build engaging apps to meet the needs of your business
Ensure consistency across departments
Provide the experiences your customers demand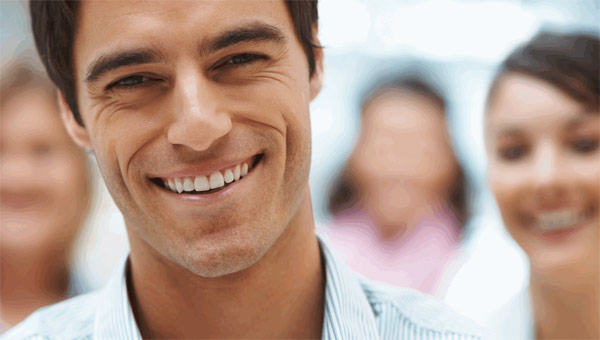 Maximize Your Systems
Support every device on every platform using a single solution
Seamlessly integrate with existing backend systems
Support high frequency sync operations with millions of records
Accommodate network failures without data loss
Use military-grade security and encryption to keep data safe
Take advantage of flexible/scalable server architecture to accommodate growth and handle complex load balancing, disaster recovery, etc.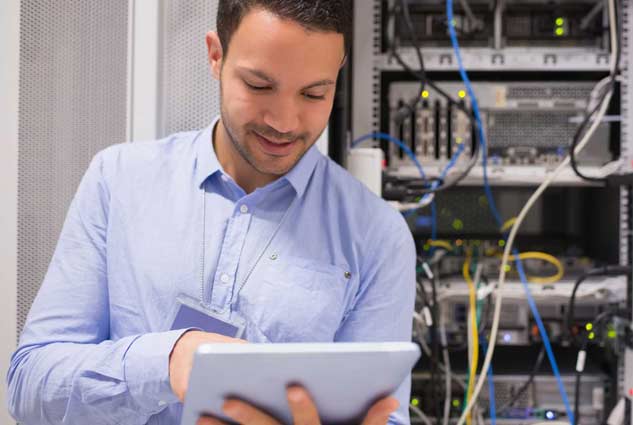 Maximize Your Resources
Increase staff performance & customer satisfaction
Avoid the expense and hassle of custom coding and maintaining complex-code bases
Access real-time data for better operational insight
Support both BYOD and enterprise-owned mobility programs
Future-proof your mobility strategy & automate multiple business operations with a single platform for maximum ROI